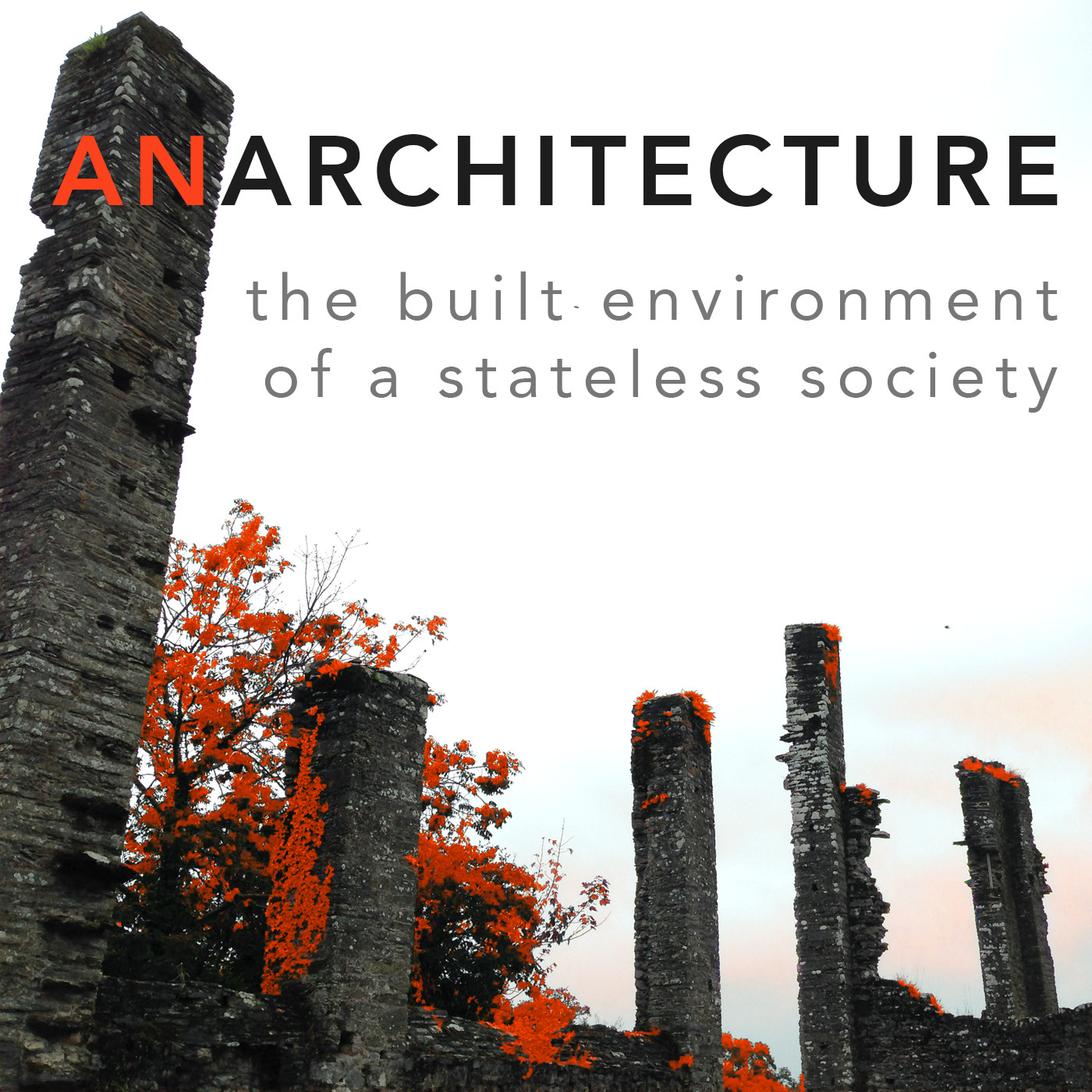 Want to design a libertarian micronation? 
Daniela Ghertovici, Founder and Director of ArchAgenda LLC, joins us to discuss the Liberland Design Competition 2020, which she is curating. https://designliberland2020.splashthat.com/
Daniela is also curating the Free Private Cities Architecture Symposium on July 18, 2020. It's a free online event with no less than three former Anarchitecture guests: Patrik Schumacher, Titus Gebel, and Scott Beyer. Register now at https://freeprivatecitiesarchitecture.splashthat.com/
We can't mention Patrik Schumacher without talking about parametricism, which ArchAgenda LLC was established to promote. Patrik is Daniela's PhD advisor, and together with Lars Van Vianen they are launching Parametricism.com
Use hashtag #ana031 to reference this episode in a tweet, post, or comment
View full show notes at http://anarchitecturepodcast.com/ana031.
Intro 
Liberland
"Greenfieldism" (building a new system) as a third alternative to political action (changing an existing system) or agorism (working around an existing system)
Discussion
ArchAgenda's Mission and Liberland involvement

ArchAgenda LLC is a research-based architectural and computational design lab, which aims to advance and promote a new agenda of radical innovation for 21st century architecture and design, known as Parametricism.
Daniela's introduction to anarcho-capitalism, libertarianism, and Liberland by Patrik Schumacher (Principal of Zaha Hadid Architects)

Liberland Design Competition 2020

What is Liberland?

Micronation, established in 2015 by its current president, Vit Jedlicka.
Based on the principles of liberty and anarcho- capitalism, powered by a decentralized peer-to-peer computational network (blockchain)
Liberland is situated on a territory between Serbia and Croatia, previously a Terra Nillius (no man's land) which has not been claimed by either country prior to the establishment of Liberland.
Liberland encompasses only 7 square kilometers of land along the Danube River, which periodically floods.
Geography and history of how Liberland was made possible

Goals of the competition

Envision how maximum design freedom can result in a complex legible order
Ecological sensitivity is of upmost importance
A lucid development process for a multi-stage evolution towards a fully functional, architecturally sophisticated, and intelligently adaptive city.

Design Parameters

Can Liberland's radical new possibilities for liberty, an unleashed free market economy, and a transparent distributed peer-to-peer computational network (blockchain) stimulate a radical transformation of the built environment?
How can maximum design freedom result in a complex legible order?
The vitality of a fertile network society is dependent on the presence of three stabilizing factors: the radical autonomy of its constituent agents (liberty), a commitment to unregulated affiliation (free markets), and a transparent distributed peer-to-peer network (blockchain).

Patrik Schumacher's Prospective Urban Planning Regimes

Sponsored Order:

Anticipated
Curated
Rule-based

Self-governed Order
Spontaneous Order (Wild Zones)

Liberland as a building site

Density - Maximum 120,000 residents / 7 square kilometers
Earthquake risk
A global network of distributed intelligences, and e-residency program
Virtual marketplace for architecture

Napredak development

Napredak is an approximately 5-hectare zone within Apatin, situated approximately 10km south of Liberland along the Danube River where Liberland docks its boats
Bitcoin Freedom boat
Floating Man festival
Design for near-future development
Napredak's strategic location

Judges

ARCHITECT, THEORIST AND EDUCATOR Patrik Schumacher
ARCHITECT AND THEORIST Vedran Mimica
ARCHITECT Raya Ani, FAIA
ARCHITECT Bruno Juricic
BLOCKCHAIN EXPERT Jillian Godsil
LIBERTARIAN POLICY RESEARCHER Vera Kichanova
PHILOSOPHER Garet Crossman
ARCHITECT Jan Petrs
ARCHITECT Shady Albert Michael

Prizes

Negotiate a contract with Liberland to further develop a portion of their competition design scheme
Liberland "Merits" cryptocurrency towards citizenship

Schedule

May 16, 2020 - Competition Launch
August 16, 2020 - Registration & Questions Deadline
October 16, 2020 - Design Submission Deadline
November 2020 - Winners Announced

Registration Fees

Professionals $60, Students with current ID $30. One registration fee per team
A 30% discount for professional and student registration will be in effect July 18 - July 25.

2015 Liberland Design Competition

The requirement to utilize BLOCKCHAIN as a concept generator and design driver is the most pronounced difference between the 2015 and 2020 Liberland Design Competitions.

Blockchain as the 8th mass media

A comprehensive information technology for any form of asset registry, inventory, and exchange
JOE IS A #NOCOINER

Free Private Cities Architecture Symposium - July 18, 2020

SESSION 1: FREEDOM AND URBAN DESIGN

Participants: Patrik Schumacher, Titus Gebel, Shajay Bhooshan, Scott Beyer, Vera Kichanova.
Discussion will focus on freedom, private cities, charter cities, market urbanism, liquid democracy, economics, markets, distributed intelligence, blockchain powered governance and services, urban and architectural design for free private cities, the migration of architecture to cyberspace, and more.

SESSION 2: CITIES AND DIGITAL TRANSFORMATION

Participants: Lev Manovich, Philippe Morel, Neil Leach, Sanford Kwinter.
Discussion will focus on big data, cultural analytics, planetary scale computation, terraforming, complex epigenetic systems, soft systems, artificial life and intelligence, biology as information theory, virtual reality, augmented reality, internet of things, blockchain, robotics, and more.
About ArchAgenda
ArchAgenda Debates at the 2015 Chicago Architecture Biennial

Patrik Schumacher, Peter Eisenman, Jeffrey Kipnis, Reinier de Graaf, and Theodore Spyropoulos
Parametricism as best practice
The Cambrian Explosion in architecture after modernism - tension between experimentation and refinement

Parametricism.com

Publish project imagery and research
Foldism, blobism, swarmism, tectonism
Architectural Semiology
Architecture's tasks:

Organization
Articulation

Phenomenological Articulation
Semiological Articulation

Agent-based parametric semiology
The Migration of Architecture to Cyberspace

A/B testing
Those kids and their Minecrafts
Liberty Minecraft - Diamonds are a libertarian's best friend

ArchAgenda Future Plans

Liberland Virtual Market - A blockchain powered virtual reality platform for architecture
Virtual Symposium at Dutch Design Week in October
ArchAgenda Debates at the Chicago Architecture Biennial in October 2021
Year-long series of virtual symposiums, in collaboration with Bruno Juricic
 Links/Resources
Episodes Mentioned